Who are the best photographers in Australia
The 10 best Australian photographers you should know
Photography is a popular artistic medium in Australia, where there is no shortage of subjects, from the wonderful natural landscape to the multicultural population. Contemporary artists use the camera to show everyday life and its transformations as well as the changing natural and social landscapes. From more traditional uses of the medium to border crossing, border crossing and genre transitions, these 10 photographers are some of the best at work today.
Justine Khamara
Justine Khamara (* 1971) explores and questions the limits of the photographic medium, reinterpreting the photographic portrait and questioning contemporary concepts of being. Her three-dimensional sculptural and collage-like works offer a manipulation of reality that deals with the concepts of self-representation in an age of instant, endlessly generative (re) production technologies. Her oeuvre consists of thinly cut photographs and images of a single motif taken from different angles. Erysicthon's Ball (2010) was inspired by the Greek myth of Erysicthon, King of Thessaly, to question the vanity of modern societies in the widespread, self-absorbing activity of taking multiple pictures of yourself and posting them on various social media channels - and so to try to control personal representation and perpetuate the phenomena of vanity. In much of her work, Khamara uses images of herself and her family or friends that enable her to work closely with her portraits. In Watch me slip through these thin sheets (2011), a sheet of cloth printed with pictures of themselves and their mother is combined with a mirror to draw attention to the possibility that individuals can experience different aspects of themselves.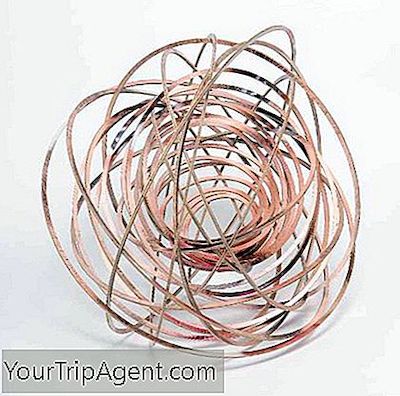 Justine Khamara, Orbital Spin-Trick, 2013, UV print, laser cut plywood, 50 x 50 x 50 cm. Photographer: John Brash | Image courtesy of the artist
Bill Henson
Bill Henson (born 1955) uses a certain time of day - twilight - to capture images of landscapes and young youth that create a kind of "modern mythology". The light conditions of twilight and the techniques of underexposure and pressure adjustments enable Henson to achieve contrasts of shadow and light - chiaroscuro - which are related to the still life paintings of Flemish masters. His oeuvre evokes an atmosphere of transcendence and supernatural events and explores the recurring theme of duality. His subjects are depicted in darkness and weak light without looking directly at the lens, partially hidden in order to create an aura of mystery and Bacchanal. Henson's painterly staged tableaus continue the tradition of 19th century romantic literature and art and the concept of the sublime, in which the grandeur of nature provokes conflicting sensations of astonishment, horror, and awe. Henson blurs the boundaries between reality and the unconscious and abducts the viewer into a parallel dimension that is hidden behind thick veils of darkness and rich in references to our past. For the artist, landscapes are strong elements of our memories and his interest in capturing them memento mori To capture images that can transport the viewer into a timeless world. Bill Henson, Untitled 1/2000, CB / JPC SH97 N11, archival inkjet print, 180 x 127 cm | Courtesy the artist and Tolarno Galleries, Melbourne Tracey Moffatt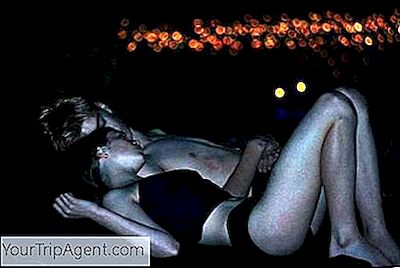 Filmmaker, video artist and photographer Tracey Moffatt (born 1960) creates thought-provoking works that address issues such as race, childhood trauma and the media, Aboriginal submission, maternal domination, gender stereotypes and class division. The works created in the 1980s include
Some lads
(1986), a series of black-and-white photographs that she placed alongside the color photograph showed the movie star (1985). In Disappointed dreams (1989) Moffatt presented a rich, fragmented narrative with suggestive images of violence, glamor and disappointed dreams. Your interest in power relations is shown in Scarred for Life (1994), a lithographic set that juxtaposes photographs and text, and the layout and format of old, faded Life Imitates magazine pages. The series portrays childhood and adolescence in times of violence, neglect and psychological turbulence. In 1998 Moffatt experimented with a new medium and created laudanum , a series of Photo engravings or photo engravings that focused on the relationship between a woman and her Aboriginal servant. Her latest work "Spirit Landscapes" (2013), which was shown at QAGOMA in 2015, comprises five new photographic series and a film that explores spirituality, memory in the landscape and the supernatural and offers a meditation on the meaning of land and earth through personal and universal stories. Tracey Moffatt, Adventure Series 6, 2004, color print on Fujiflex paper, 132 × 114 cm, edition of 25 | Courtesy of the artist and Roslyn Oxley9 Gallery, Sydney Patrick Pound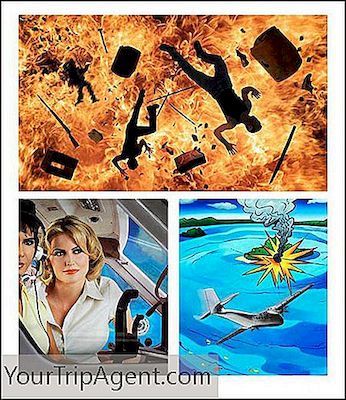 At the center of Patrick Pound's (* 1962) practice lies an interest in the concepts of collecting and archiving, which enable him to create a kind of art "mapping human culture". With a look at the world that equates it with a puzzle, the artist tries to reconnect his pieces piece by piece by meticulously collecting, categorizing and classifying found photographs and ephemera. Pound's practice is aimed at attaining unattainable understanding through infinite concentration. His collages and assemblages of found images and discarded objects are not random, but function like definitions in a dictionary or like compiled and constructed evidence. Pfund "defines" abstract terms captured on film but overlooked by the ordinary viewer-materializing portraits of the immaterial. For example, Portrait of the Wind (2013) contains a large collection of found portraits of people who happened to be in the wind, while the Crime Scene series (2013) shows photographs in which the subjects appear to have died - in truth, most of they slept.
The photographer's shadow
is a series of photographs in which the photographer's shadow is captured on film while in The missing Pound people from postcards and deletes photos with Photoshop. Liu Xiaoxian Originally from China, Liu Xiaoxian (* 1963, Beijing) moved to Australia in 1990 after the Tiananmen incident. His Chinese background and life experience as an "adopted" Australian play an important role in his artistic practice, which explores the differences and similarities between East and West on topics such as culture, tradition, politics, religion, identity and gender. Through photography and sculpture, Liu analyzes iconic or culturally significant Western and Eastern symbols as expressions of migrants' experience and contrasts them in his work. His monumental diptych
Our Gods
(2000), in the collection of the New South Wales Art Gallery, brings together depictions of the suffering Christ and the laughing Buddha. The two portraits are more than just arranged side by side and, with the help of montage and digital manipulation, form 22,500 tiny, repetitive images of the other like pixels. In a previous work, My other lives (1), Liu used photographs from his extensive collection of old Australian family albums. The artist digitally inserted his face into stereographic images of Australian families from the turn of the century. Liu tries to make visible an often overlooked history of Asian identities within the construction of Australian culture and to address the concepts of flight, migration and identity. Liu Xiao Xian: From East to West. 7-12 September 2009, RMIT Gallery, installation view. Photo: Mark Ashkanasy | Courtesy RMIT Gallery, Melbourne Pat Brassington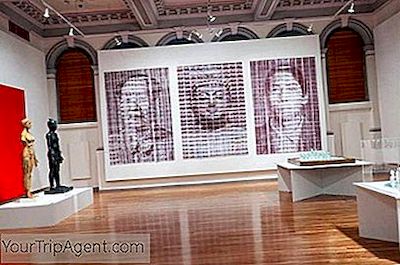 Pat Brassington (born 1942) works in photography and digital media, drawing influences from surrealism by immersing himself in the eerie and provocative effect that ambiguity has on interpretation. Her work unfolds into images that multiply like the ink blots of a Rorschach test, opening up to the endless possibilities of our inner psychological states in relation to narratives of sex, memory and identity. Brassington's dreamy images combine analog and digital, past and present and create an ambiguous, sometimes abstract (sur) reality. In her early work, she used black and white film to capture poetic, dark images of nudes near doors and other works. In the 1990s, Brassington turned away from the more traditional medium and began to embrace digital manipulation. The ability to dismember, deconstruct and reconstruct images gave way to her limitless imagination and allowed her to pursue her longstanding interest in the space between reality and fantasy. The artist uses found or existing photos from her personal collection and combines them with "foreign elements". Disturbing images of gagged mouths, as in Forget Your Perfect (2008), distorted thighs and genital-like elements - as in her series
In My Mother's
House (1994) - are just a few among the numerous has produced. Pat Brassington, Shadow Boxer, 2013, pigment print, edition 8, 72 x 50 cm | Courtesy the artist and ARC ONE Galerie Peta Clancy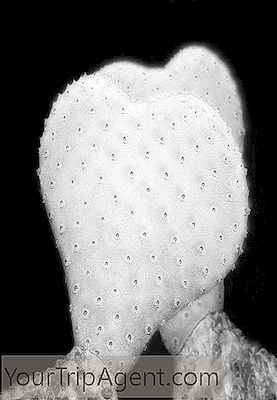 Peta Clancy (* 1970) explores issues of transience, temporality, variability and the physical and subjective limits of the human body. Her photographic practice deviates from the two-dimensional constraints to encompass the expanded field of photography, with interventions such as stabbing, crumpling, creasing and embedding in wax, as well as making installation pieces such as
This Skin I'm In
(2002) - with pictures printed on fabric pillows. Her series She Wears It Like a Card on Her Skin (2005-2006) consists of images of a woman's eyes and lips dotted with a fine silver needle to create a lace-like effect. Clancy says: "The skin has no roots, it peels like paper" (PDF download) and "the surfaces of the skin and the photo are central" to her work. The realization of the vulnerability and fragility of the human body and how it can change so quickly is the focus of another series, paper thin (2007), in which the paper also represents human skin - the artist not only punctures it, but crumples it up as if it were wrinkled skin. Waiting for the dust to settle (2000-2005) captures the passage of time and "the tiny remnants of our everyday life" with images of traces and shadows left by objects when they have been removed from their place. Enlarged fragments of dust and dead skin suggest mortality and "the dust that the body comes from and into which it will return." Peta Clancy, she wears everything like a card on her skin 1, from the series "Puncture", 2015, Type-C photo print, 53 x 80 cm | Courtesy of the artist Trent Parke Magnum photographer Trent Parke (* 1971) is inspired by his everyday experiences and works primarily with street photography. In 2003, Parke traveled nearly 90,000 km across Australia with his wife and comrade Narelle Autio. The result was Minutes to Midnight, a collection of photos from the trip that offer a disturbing portrait of 21st century Australia, from the parched outback to the chaotic life in remote Aboriginal cities. In 2007 Parke embarked on an inner journey to explore his own life and past - as he puts it, "to dig up my own stories". For seven years he worked on The Black Rose Diaries, which was shown at the Art Gallery of South Australia in 2015. The series began when Parke thought one night he witnessed his mother's death from an asthma attack at the age of 12. From that point on, the artist ended all memories of his childhood until he grappled with the problems and began creating a work. With photographs, letters and texts, the series not only tells Parke's life - past and present - but also poses universal questions about our existence. Based on his daily experiences and reflections on life, the work is a meditation on the journeys of life and how the present, past and future relate to one another.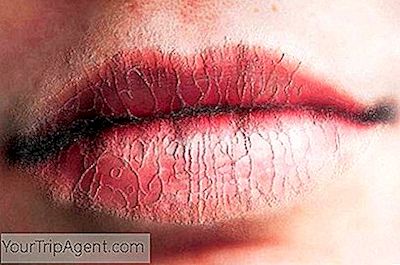 Trent Parke © Jaaziel / Flickr, 2008
Petrina Hicks
Petrina Hicks (born 1972) uses the "seductive and shiny language" of commercial photography - her professional background - to deal with beauty and perfection while at the same time exploring the art of photography's ability to create and corrupt processes of consumption and seduction . Her pictures show seemingly flawless motifs that are confronted with "strange", eerie elements that irritate the viewer - and point to the tension between beauty and imperfection. In Shenae and Jade (2005), a young model holds a budgie by its head in its mouth - an improbable, unconventional combination that unbalances the perfectionist fashion portrait. Hicks often explores female identity, referring to mythology and art history and connecting them to contemporary visual culture. This is shown in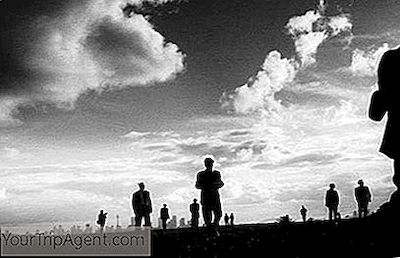 Hippie and the snake
(2011), a series consisting of a video and large-format photographs subtly referencing Eve and the snake in a reinvented Garden of Eden. In
Venus and The birth of Venus it aptly points to a mythological goddess and other feminine symbolism, while at the same time reflecting contemporary notions of feminism and the sexualized male gaze. (PDF download) Other works refer to the symbiotic relationship between humans and animals, such as Lambswool or Rosemary's baby (2008). Petrina Hicks, Shenae and Jade, 2005, from Die Serie Untitled 2005, collotype | Courtesy the artist and Michael Reid Galerie Sonia Payes The photographer and new media artist Sonia Payes (born 1956) has turned to the surreal in recent years and creates haunting, multi-layered images in which elements are inverted, darkened and remain unseen. Through her photographic practice and her new multimedia animations and three-dimensional installations, Payes explores topics of environmental destruction, the apocalypse and the renewal of our future. With her photographic essays, the artist aroused over 60 Australian artists in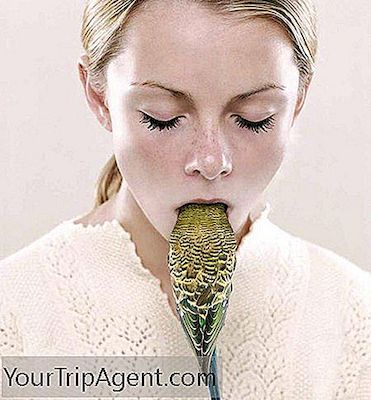 UNTITLED.
Australian artist portraits
, published in 2007 by Macmillan, Attention. In 2012, Payes undertook a residency at the Australia China Art Foundation in rural Beijing, which culminated in the production of the Interzone Series, which was shown at Fehily Contemporary in 2013. During her time in Beijing, Payes was immersed in the harsh environment of China's rapid urban development - farmland quickly being replaced by quarries and cement. The artist witnessed significant changes not only in the landscape and the environment, but also in human relationships. Through her series, Payes provided social commentary, reflecting the new human-environmental relationships caused by China's massive industrialization. 'Re-generation' (2014) explored Payes' practice through a variety of works including Earth Warriors and Ice Warriors who guide humanity in search of new solutions to the degradation it has suffered our environment. Other series illustrate and reflect mankind's resilience and its ability to endlessly change and adapt to the changing environment. Sonia Payes, Water Warrior, from Warrior Series 1, 2014, Type-C print, edition of 5, 56 x 196 cm | Courtesy of the artist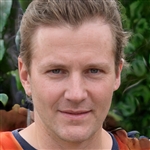 Author: Brent Matthews
Brent Matthews is a 44 year old journalist. Social Media Practitioner. Twitter lover. Coffee nerd. Student. Avid troublemaker. Entrepreneur. Advocates of music.