Irritable bowel syndrome is a real disease
Turmeric can also be used to make a wonderful tea, and it can even be bought in tea bags. However, it should be more effective if it is made from fresh roots or ground turmeric powder. To improve the taste, turmeric can be mixed with cardamom, vanilla and ginger. You can find a recipe for this in our recipe section, which is all the more interesting because ginger is also a proven medicinal plant for irritable bowel syndrome (15).
3. Ginger tea for irritable bowel syndrome
Ginger is prescribed in many eastern healing methods - be it in Ayurveda or traditional Chinese medicine - for complaints due to a nervous digestive system. Convincing scientific studies on the use of ginger in irritable bowel syndrome are still lacking, but it is known that ginger has anti-inflammatory effects, strengthens the gastric mucosa and has a positive effect on intestinal peristalsis - and thus has three properties alone that an irritable bowel syndrome has could improve (11, 15).
The easiest way to make ginger tea is as follows: Take a thumbnail-sized piece of fresh ginger per cup (250 ml), put it in the blender, pour hot (not boiling) water over it, mix for half a minute to a full minute and immediately drink the ginger water in small sips .
4. Fennel tea for irritable bowel syndrome
Fennel tea is also a highly recommended tea for irritable bowel syndrome. Fennel relaxes the intestinal walls and works against flatulence (15, 19). Fennel tea also tastes very pleasant with its sweet aroma and can be mixed with turmeric, for example.
This very combination - fennel and turmeric - was examined in a study. In addition, 121 participants received the essential fennel and turmeric oils for one month and experienced a significant improvement in their irritable bowel symptoms, which was not the case in the placebo group (20).
5. Chamomile tea for irritable bowel syndrome
Chamomile tea is probably THE traditional gastrointestinal tea par excellence. It's considered calming and relaxing, although there aren't many studies to confirm it. In folk medicine, however, centuries of experience show that chamomile tea calms a nervous stomach and can also have an extremely positive effect on irritable bowel syndrome, especially if it is stress-related (15).
In most cases, the teas mentioned are well tolerated and have hardly any side effects. If, on the other hand, you want to use the respective essential oils or other extracts of the medicinal plants, z. B. in capsule form, such an application should always be discussed with a doctor or alternative practitioner. If you are pregnant, the use of medicinal herbal preparations should also be discussed with your doctor.
Avoid glutamate and sugar
Both glutamate (flavor enhancer) and sugar lead to a kind of addiction to unhealthy food. Food spiced with glutamate often triggers a desire for alcohol, coffee, nicotine and also sugar - and vice versa, so it is not exactly helpful in a healthy diet.
Glutamate is contained in many ready meals and also spice mixes. The substance can be found on the ingredients label under the following names: monosodium glutamate, wort, E620 to E625 etc.
It is therefore better to season with fresh or dried herbs or some sea salt and avoid ready-mixed spices in any case. You can also make your own wort, e.g. B. with this recipe.
Instead of sugar and sugary foods, you can make your own sweets and desserts. You can find recipes for this on our page: Desserts and sweets (desserts should be eaten alone, e.g. as a snack, and not after a large main meal, especially if the digestive system is sensitive).
You will also find many healthy sweets in the organic supermarket. But even there you should pay attention to the list of ingredients so that the selected product is really tolerated.

The recommended diet for irritable bowel syndrome
No irritable bowel patient can avoid a change in diet. A base-excess diet made from fresh ingredients is ideal - of course, taking into account possible intolerances and intolerances.
Since the choice of the right diet is always an individual endeavor, it may well be that you tolerate another form of diet better, e.g. B. the FODMAP diet, in which particularly flatulent ingredients are avoided.
If you also take into account the extremely important measures described below, which should actually be taken for granted - for the prevention of gastrointestinal problems - but are very often completely underestimated and therefore often neglected, then your irritable bowel will soon calm down again:
Chew carefully and thoroughly!
Only eat when you are hungry and never out of boredom or because the schedule dictates.
Don't eat too hot or too cold!
Do not drink anything with your food. Drink an hour before you eat or again an hour after you eat.
However, outside of meal times, drink enough water every day. Depending on the water content of your food, 1.5 liters of water would be optimal, a third of which can be drunk as herbal tea.
Do not eat anything late in the evening, of course not in the middle of the night, and certainly not while you are watching TV, chatting or sitting in front of the computer. Make time for meals.
Avoid finished products of all kinds!
Avoid multi-course meals - especially if the individual courses consist of unhealthy dishes. Eat Easier!
Get used to desserts. Just taking this rule into account will improve your state of health enormously.
Get rid of the so-called luxury poisons: alcohol, caffeine and nicotine.
Exercise daily! If you're not THE sporty type, at least go for a walk every day and get a mini-trampoline for the apartment and swing on it for 10 to 20 minutes twice a day. Or how about a home or cross trainer? The cross trainer in particular trains the WHOLE body - in contrast to the home trainer (= home bike). It is used to imitate the movements that are also used in cross-country skiing. Incidentally, a cross trainer can be perfectly placed in front of the television. So there is no excuse!
Not only clean your body, but also your mind! If you think that life is no longer fun with all the tips mentioned, then it could be that this paradoxical thought did not come from you, but was instilled in you - by our society, by the media, by advertising, what is on offer in stores, etc. Why should life only be fun if you are allowed to do things that harm your own body and make you feel bad?
Here you will find a report from a reader who was able to cure his irritable bowel syndrome himself and is now symptom-free.
* This article contains advertising. Our website contains affiliate links (* mark), i.e. references to partner companies, e.g. to the Amazon website. If a reader clicks on an affiliate link and subsequently on a product from our partner company, we may receive a small commission. This means that we cover part of the costs we have for the operation and maintenance of our website and can continue to keep the website free of charge for our readers.
donation
Your donation helps us
If you enjoyed this article, we would appreciate a small contribution to our work! Donate now with Paypal.
display
Distance training to become a holistic nutritionist
Are you interested in what's in our food and want to know how nutrients and vital substances affect the body? Do you want a healthy life for yourself, your family and fellow human beings? Nutritionists are popular - but the holistic aspect that is needed for sustainable health is often forgotten when giving advice. At the Academy of Naturopathy, you will get to know the connections between lifestyle and diet as well as physical and psychological well-being.
That educates interested people like you in around 16 months to become a holistic nutritionist out.
Is this article worth reading?
Share this article
swell
Dr. med. Volker Schmiedel, "Digestion", 2008, Trias-Verlag.
Bijkerk CJ et al., "Soluble or insoluble fiber in irritable bowel syndrome in primary care? Randomized placebo controlled trial." BMJ. 2009 Aug 27; 339: b3154. doi: 10.1136 / bmj.b3154.
Parisi G, Bottona E, Carrara M, et al. Treatment effects of partially hydrolyzed guar gum on symptoms and quality of life of patients with irritable bowel syndrome. A multicenter randomized open trial. Dig Dis Sci. 2005; 50 (6): 1107-1112. doi: 10.1007 / s10620-005-2713-7.
Russo L, Andreozzi P, Zito FP, et al. Partially hydrolyzed guar gum in the treatment of irritable bowel syndrome with constipation: effects of gender, age, and body mass index. Saudi J Gastroenterol. 2015; 21 (2): 104-110. doi: 10.4103 / 1319-3767.153835.
Niv E, Halak A, Tiommny E, et al. Randomized clinical study: Partially hydrolyzed guar gum (PHGG) versus placebo in the treatment of patients with irritable bowel syndrome. Nutr Metab (Lond). 2016; 13:10. Published 2016 Feb 6. doi: 10.1186 / s12986-016-0070-5.
Cockerell KM, Watkins AS, Reeves LB, Goddard L, Lomer MC. Effects of lenses on the symptoms of irritable bowel syndrome: a pilot randomized controlled trial. J Hum Nutr Diet. 2012; 25 (5): 435-443. doi: 10.1111 / j.1365-277X.2012.01263.x.
Science Daily (Apr. 19, 2011) "How Peppermint Helps to Relieve Irritable Bowel Syndrome".
EliasBegasa, AthanasiaTsioutsiouliti et al., Effects of peppermint tea consumption on the activities of CYP1A2, CYP2A6, Xanthine Oxidase, N-acetyltranferase-2 and UDP-glucuronosyltransferases-1A1 / 1A6 in healthy volunteers, February 2017, Food and Chemical Toxicity.
Antonella Amato, RosaLiotta et al., Effects of menthol on circular smooth muscle of human colon: Analysis of the mechanism of action, October 2014, European Journal of Pharmacology.
Oliver Grundmann and Saunjoo L Yoon, Complementary and alternative medicines in irritable bowel syndrome: An integrative view, January 2014, World J Gastroenterol.
About IBS, Complementary and Alternative Treatments, Last Updated: December 24, 2016.
Grigoleit HG, Grigoleit P. "Peppermint oil in irritable bowel syndrome." Phytomedicins. 2005 Aug; 12 (8): 601-6.
Benjamin Kligler, Peppermint Oil, Am Fam Physician. 2007 April.
Khanna R, MacDonald JK, Levesque BG, Peppermint oil for the treatment of irritable bowel syndrome: a systematic review and meta-analysis, J Clin Gastroenterol. 2014 July.
Megan Ware, Megan Metropulos, Best teas to drink for IBS, January 23, 2018, Medical News Today.
Rafe Bundy, Ann F. Walker, Richard W. Middleton, Jonathan Booth, Turmeric Extract May Improve Irritable Bowel Syndrome Symptomology in Otherwise Healthy Adults: A Pilot Study, The Journal of Alternative and Complementary Medicine Vol. 10, No. 6 Original Papers, March 2005.
Salim M. A. Bastaki et al., Effect of turmeric on colon histology, body weight, ulcer, IL-23, MPO and glutathione in acetic-acid-induced inflammatory bowel disease in rats, BMC Complement Altern Med. 2016.
Nabavi SF et al., Curcumin: a natural product for diabetes and its complications, Curr Top Med Chem. 2015.
Piero Portincasa, Leonilde Bonfrate, Maria Lia Scribano, Curcumin and Fennel Essential Oil Improve Symptoms and Quality of Life in Patients with Irritable Bowel Syndrome, June 2016, J Gastrointestin Liver Dis.
Roja Rahimi et al., Medicinal properties of Foeniculum vulgare Mill. In traditional Iranian medicine and modern phytotherapy, January 2013, Chinese Journal of Integrative Medicine.
Notice on health issues
This information is passed to the best of my knowledge and belief. They are intended exclusively for those interested and for further training and are in no way to be understood as diagnostic or therapeutic instructions. We do not assume any liability for damages of any kind, which arise directly or indirectly from the use of the information. If you suspect illness, please consult your doctor or alternative practitioner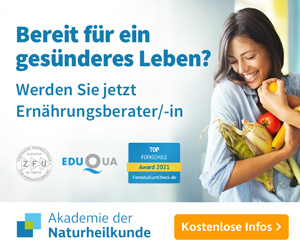 Subscribe to Newsletter
Exciting information about health and nutrition
1x per month
Login Successful. You will shortly receive a confirmation at the specified email address.
With your registration you allow the regular sending of the newsletter and accept the data protection regulations.
HEALTH CENTER © 2021 Neosmart Consulting AG. All rights reserved.