How good is the textile technology in the IITD
Scientists at the Indian Institute of Technology (IIT) in New Delhi have developed a new type of fiber with a nanocomposite structure that is self-cleaning, dyeable, hard-wearing and heat-resistant. "In our laboratory we have
We made high-performance nanofibers based on polypropylene, nylon and polyurethane by combining them with nanoparticles such as nanoclay, nanotubes and titanium dioxide, "explained Professor Mangala Joshi from the textile technology department, IIT Delhi to the online magazine Fibre2fashion. "Nanocomposite fibers are a whole new class of materials with ultra-fine expansion of nanomaterials in a fiber-forming polymer."
Except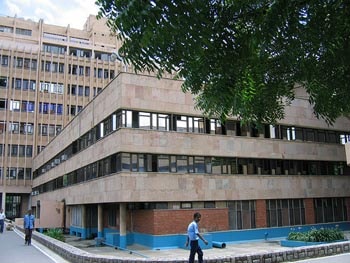 In addition to the properties described above, the novel fiber is also tear-resistant, conductive and antimicrobial and can adopt the desired properties depending on the nanomaterial used. According to Joshi, only a small proportion of nanoparticles is necessary, as these spread quickly in terms of area. Given the potential toxicity of nanoparticles, which is still being investigated, this could be beneficial.
The research team is currently working on a nano-coating for textiles that can be used in the military or medical sector. High street fashion will have to wait a little longer, although durability and the possibility of self-cleaning would be an advantage.
Photo: Bryn Pinzgauer