POD # 56: Network as the key to innovation - with Michael Trautmann, Co-Founder NWMS GmbH
Home / Magazine / POD # 56: Network as the key to innovation - with Michael Trautmann, Co-Founder NWMS GmbH
by Stephanie Janszen, 14 Apr 2021
"Successful relationships keep us healthy and happy. Period. "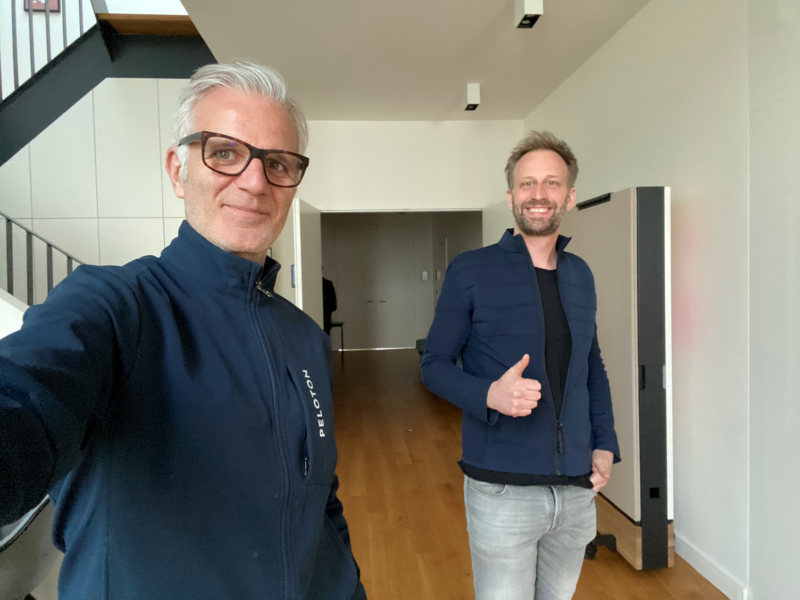 About gut feeling and bite reflex. An exciting talk about failure, success and the
Importance of quantity and network in the context of new work.
This week Nick has a podcast colleague in the guest chair with Michael Trautmann.
Michael not only co-hosted the "On the way to New Work" podcast, he was also Head of Marketing at Audi and has founded several companies. Michaels
the big drive here is his unlimited curiosity and the unconditional urge to find things
Pushing forward and bringing people together to do new projects together
let arise.
One of them is New Work Masterskills GmbH, which helps customers get New Work in
establish your company. And that goes well beyond a foosball table and fruit in the office.
Michael explains his three most important learnings to Nick. The marketing expert is inspired by ideas from the MINDVALLEY context. Personality development, loosely based on Frithjof Bergmann. And there we are again on the subject of New Work. What will change in our daily work in the future, what conclusions should we draw from the experiences of the past year? What is the great opportunity and what role do communication, error culture and, in general, our image of human beings play in
future processes?
The two podcasters and new work experts and
show ways in which a new, positive mindset can also find its way into our private lives.
Nick Sohnemann in conversation with Michael Trautmann, Co-Founder NWMS GmbH
SPOTIFY
APPLE
You can find more podcasts here
Our free newsletter!
Regular updates from us - directly in your inbox.
Do you want to conquer the future? With our free newsletter you will receive regular updates and never miss any more trends. You will receive insights, tips for your business and news in your mailbox.