What are some challenges for food production

Walter Scherb Junior, MA
Managing Director of S. Spitz GmbH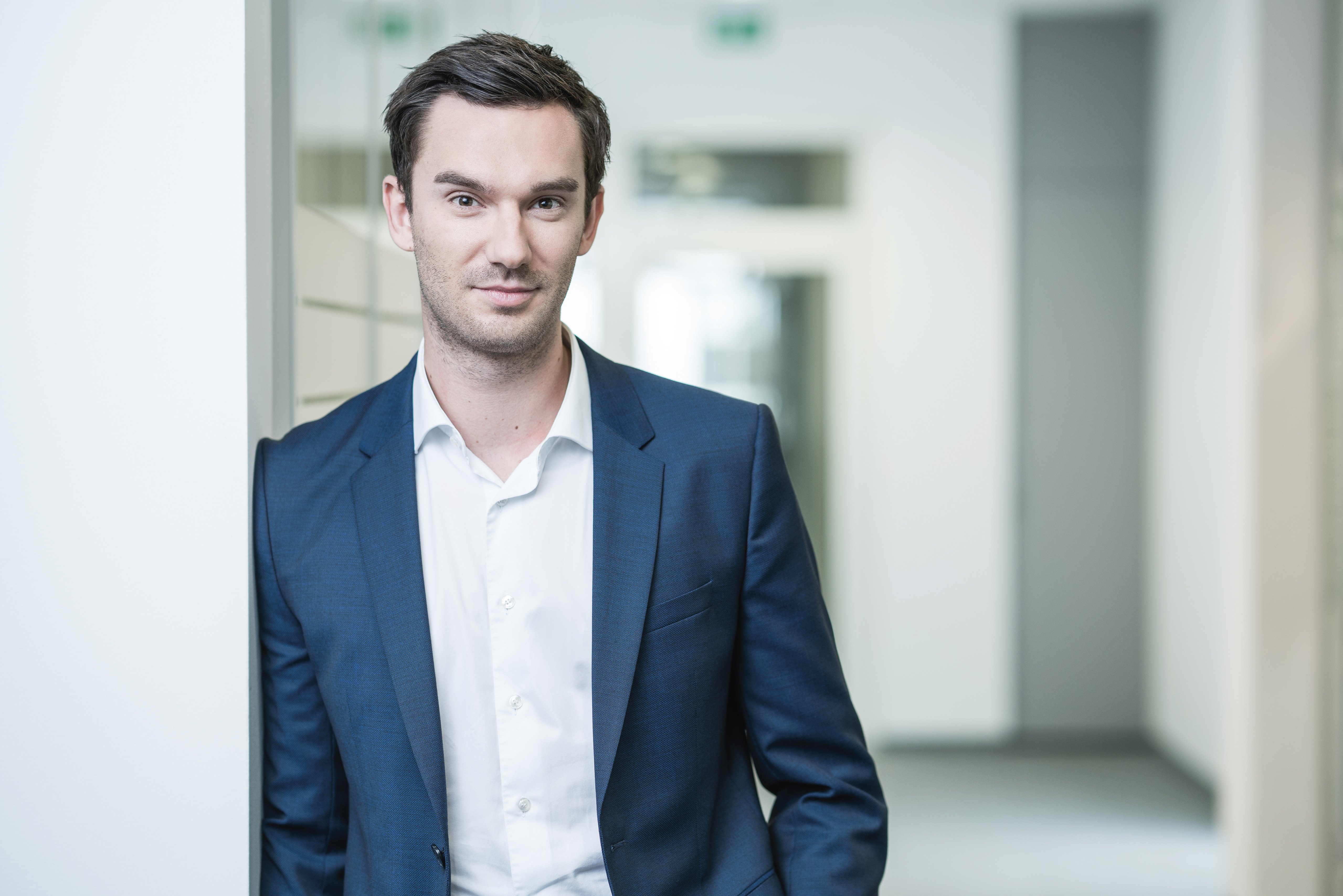 Mr. Scherb, what does the corona crisis mean for Spitz? What were and are the greatest challenges?
Walter Scherb: Spitz has been operating as a successful food producer for 160 years - and so we are one of the system-critical companies that make a significant contribution to supplying the local population. In the corona crisis, our top priority is to maintain production and at the same time protect the health of our employees - because they are currently working at full speed.
When the government took the first measures in mid-March and consumers increasingly stocked up on food, we saw a strong increase in demand. Now, more than four weeks later, this has leveled off again a little. In general, however, we expect that the demand for food will remain volatile and at an above-average level.

How have you mastered the crisis so far? What are you particularly proud of?
Walter Scherb: Our early, proactive measures have shown so far that we are very well prepared for such a crisis and, from today's perspective, also for the time afterwards. We are particularly proud of our employees, who are doing great things in these times and who come to work every day to maintain the food supply.
Particularly noteworthy is the good cooperation with our suppliers and our customers - especially with regard to which goods are required in which quantities, the coordination is very detailed and efficient. In order to be able to plan and produce accordingly, this is absolutely essential for us at the moment. In order to be able to ensure the logistics chain, we are in constant contact with our suppliers - with success, because delivery problems have hardly been an issue for us up to now. Only in the case of protective items for our employees are we also partially affected by the bottlenecks, but are currently gradually and proactively taking care of the procurement of protective masks, should a mask requirement be implemented in the companies.
All in all, it can be said: We at Spitz took preventive measures very early on, our emergency team met from the beginning of the crisis - and business trips were stopped two months ago, increased hygiene measures were implemented and preparations were made for extensive home office work. Our primary goal is to get our company, but above all our employees, safely through this crisis - and we are convinced that we can do it.

What is your personal outlook for the time after COVID-19?
Walter Scherb: The specific effects of the coronavirus on the economy are difficult to assess at this point in time. However, we have already learned a lot: For example, how important it is to have clear, regular communication, both internally and externally. I am also convinced that the increased use of teleworking will have a long-term positive effect on our meeting culture and the need for business trips.
It is also to be expected that some parts of the global supply chain will be reconsidered and that local value creation will increasingly be built up. The food industry in Austria plays a central role here and should continue to be strengthened. I also hope that the appreciation of employees in system-critical industries will continue to be maintained in the future - thanks to them, the supply of the most important goods and services in Austria can be ensured and it would be nice if we could still remember this after the crisis.
Mag. Martin Darbo
CEO of Adolf Darbo AG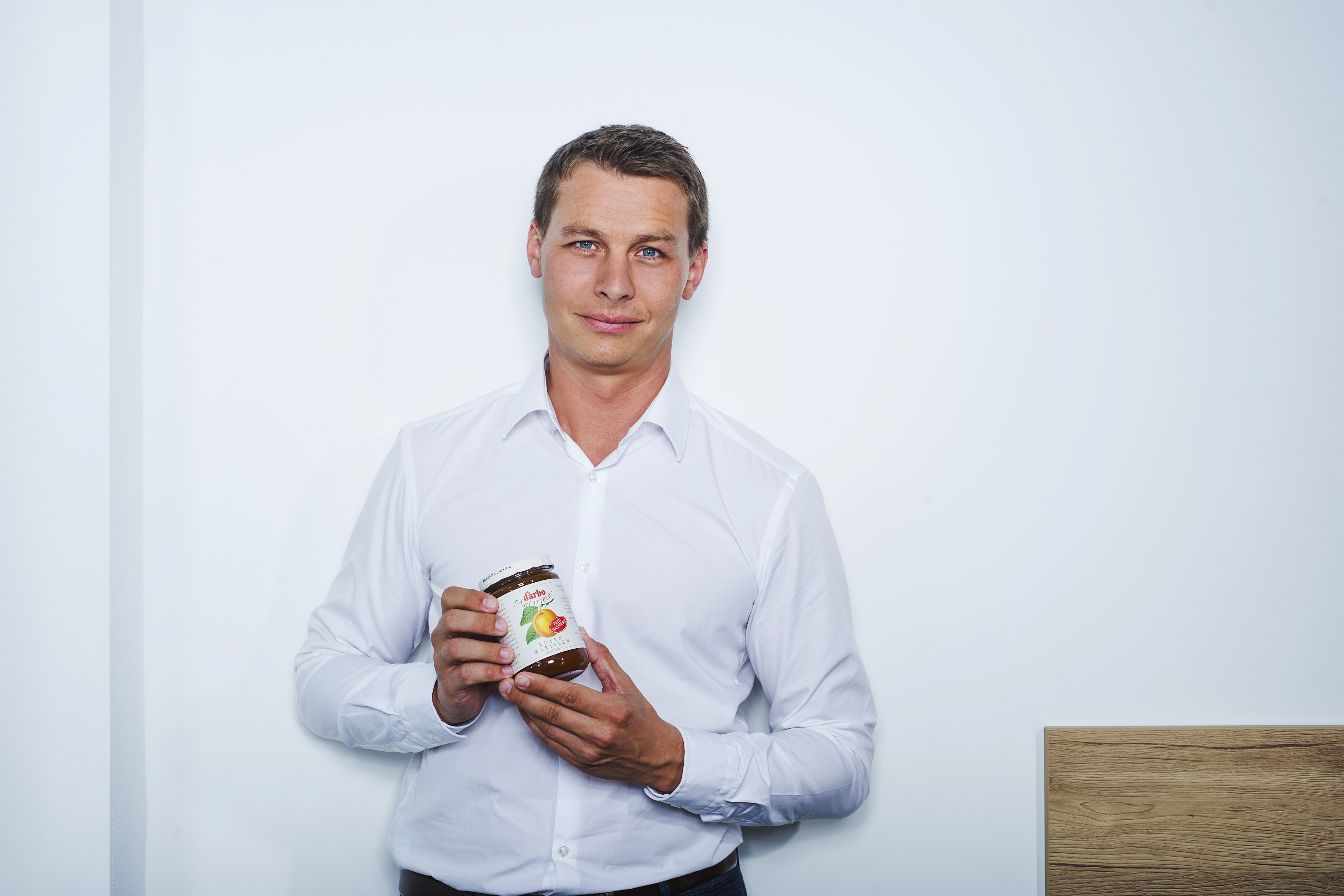 Photo: Darbo / Kux-Zanella
Mr. Darbo, what does the corona crisis mean for House Darbo? What were and are the greatest challenges?
Martin Darbo: The current situation also means a serious crisis for the food industry: Hamster purchases at the beginning of the legal measures have long since leveled out and it has been shown that those products that have been carefully stored by households will not be bought again for a while. Overall, spending on food this year will not be higher than in the past. In addition, for us, as for many companies, sales in the catering trade are largely missing, and there are no overnight stays from abroad. Retail sales can only compensate for part of this.
Another challenge for Darbo, which is mastered masterfully, is compliance with all measures that are necessary for safe work that is adapted to the new circumstances. Finally, the uncertainty about the duration of the pandemic and its long-term effects is a factor that makes planning difficult.

How have you mastered the crisis so far? What are you particularly proud of?
Martin Darbo: Personally, I am proud of the exemplary compliance with all necessary measures by our employees, whether in production or administration: The ability to cope with physical work with a face mask, strict compliance with minimum distances or the flexibility to perform the same in the home office are impressive. All of this makes me confident that we can continue to supply our Austrian and international customers safely and reliably. This reliability and the quality of the work of the people who work for us have proven themselves in both safe and unpredictable times.

What is your personal outlook for the time after COVID-19?
Martin Darbo: The same applies here: The most important thing is health. It is to be hoped that the pandemic will claim as few additional victims as possible before it is overcome. I also hope that the sharp rise in unemployment will be overcome as quickly as possible and that there will be a general economic upturn, which many experts also assume. For Darbo and the food industry as a whole, it would ultimately be important that tourism at home and abroad recovered as soon as possible. Overall, I am confident that we as an industry can take off again as soon as the prerequisites for this are in place again!
Bernhard Ölz
Managing Director of Rudolf Ölz Meisterbäcker GmbH & Co KG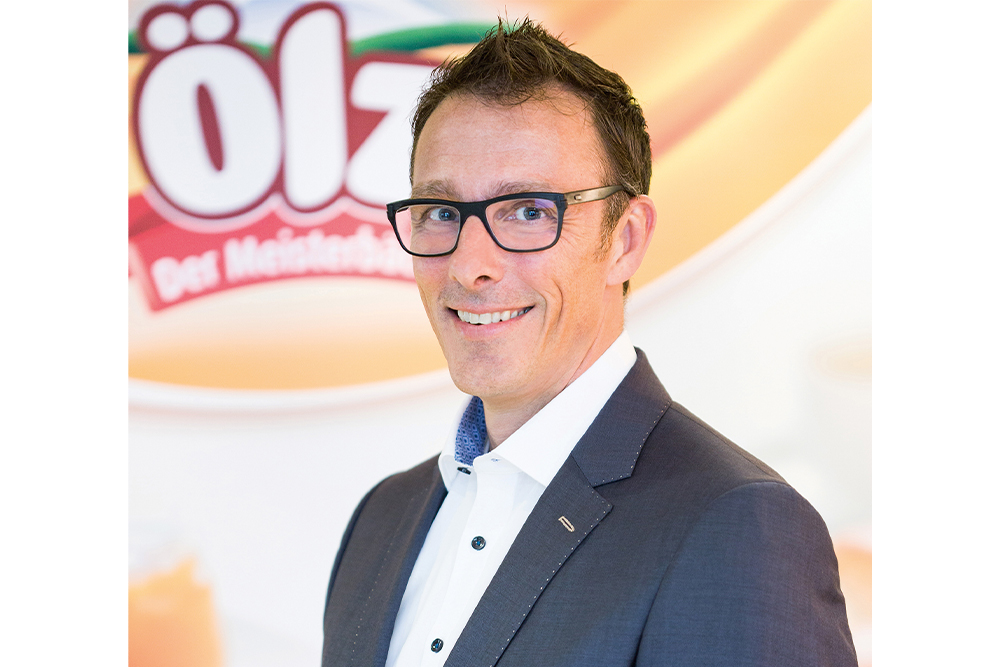 Mr. Ölz, how has Ölz the master baker mastered the corona crisis so far? What are you particularly proud of?
Bernhard Ölz: Ölz the master baker has its own, interdisciplinary 8-person prevention team. Even before the start of the general shutdown announcements by the Austrian federal government, we prepared for the situation and implemented preventive measures in the company that were constantly being improved and strengthened.
Our extensive prevention plan puts the safety of our employees first and includes numerous measures. This guarantees production and delivery security. Cooperation with suppliers and customers is more open and solution-oriented than ever before. We are in intensive daily contact with all of our partners, everyone gives their best in this special situation.
Just like in our neighboring countries, the purchasing behavior of consumers in Austria has changed significantly within a few days. Fine baked goods that are hygienically packaged and therefore have a high enjoyment value over a longer period of time are of particular importance for consumers during this time.
A prime example of how incredibly quickly new things could be created and implemented together: Ölz the master baker supports mask production in an unconventional way - by providing locking clips that serve as nose clips.
Gerald Hackl
CEO of VIVATIS Holding AG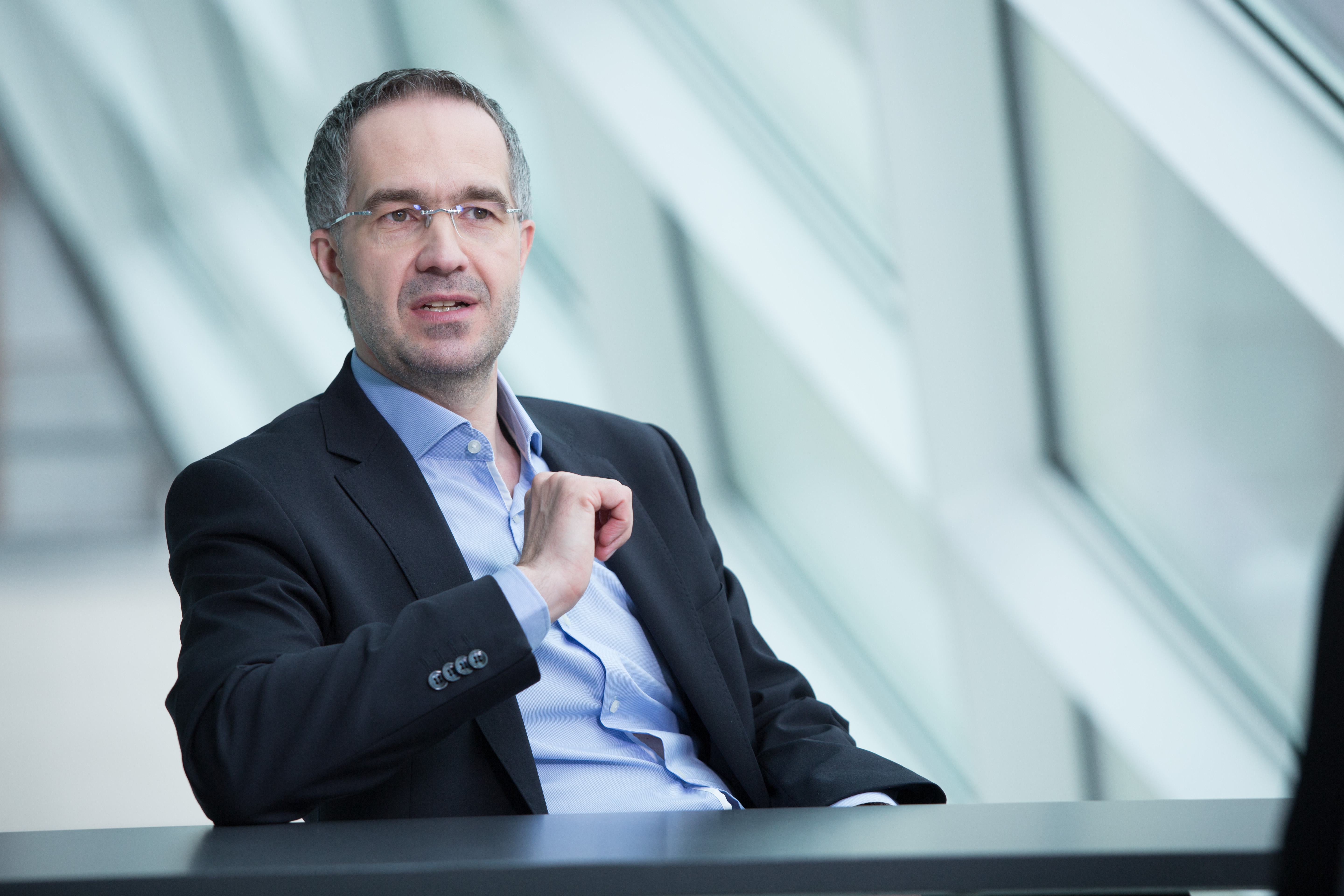 Photo: VIVATIS / Wakolbinger
Mr. Hackl, what does the corona crisis mean for VIVATIS? What were and are the greatest challenges?
Gerald Hackl: The corona crisis is a huge challenge for our group of companies. Some of our subsidiaries are currently producing at full speed and often work special shifts (3 shifts, seven days a week). We have stocked up in advance and in good time with all the necessary raw materials, consumables and supplies, packaging, etc. in order to guarantee security of supply. Of course, this is associated with enormous costs for us because we have to finance all of this in advance. We have massively expanded storage space, significantly increased safety stocks and made extreme advance payments for everything.
At the same time, we also have companies in the VIVATIS Group that produce, among other things, for out-of-home consumption, i.e. important suppliers for the hotel and catering industry or schools and kindergartens. These business areas have of course completely broken away from the companies as a result of the corona crisis. We are struggling tremendously here because the entire business foundation is eliminated at one stroke. Overall, the coronavirus hits us and our subsidiaries, especially the catering suppliers, very hard.

How have you mastered the crisis so far? What are you particularly proud of?
Gerald Hackl: I am proud of the way we have dealt with the crisis in the entire group of companies so far. We have activated special crisis teams and plans, introduced different shifts with their own teams and changed takeovers. In addition, we have developed a comprehensive package of measures to deal with this new challenge in the best possible way.
We do everything in our power to meet our responsibility towards our customers (including food retailers, restaurants, wholesalers and community catering) and to provide them with all the products they need. Our central task in the current crisis situation is to ensure that the Austrian population is supplied with everyday products. And it is particularly important to cater to those who do tremendous things every day in the fight against the virus, such as doctors and medical staff, but of course also patients in hospitals, old people's homes or other facilities, to name just a few.

How is your personal outlook for the time after COVID-19?
Gerald Hackl: We have seen that we are very well positioned even in times of crisis, our contingency plans work perfectly. As far as the economic impact is concerned, I am of course expecting a significant decline in sales and earnings. At the same time, however, I hope that with the crisis, in which one cannot always rely on international supply chains, food production in Austria will regain more respect. Specifically, I would like to see an aha effect or a rethinking among consumers so that they look more at their origins when they shop.
Without domestic producers like us, the grocery trade would have a hard time filling the shelves in the supermarkets. Although I don't want to diminish their commitment and performance in the crisis. Retail and its employees achieve a great deal during this time. But it is actually we who produce around the clock, secure raw materials, check supply chains and organize packaging materials. I hope that the crisis will make people more aware of these efforts and the achievements of the food producers.
Dr. Alfred scrap
Head of Marketing and Sales, Josef Manner & Comp. AG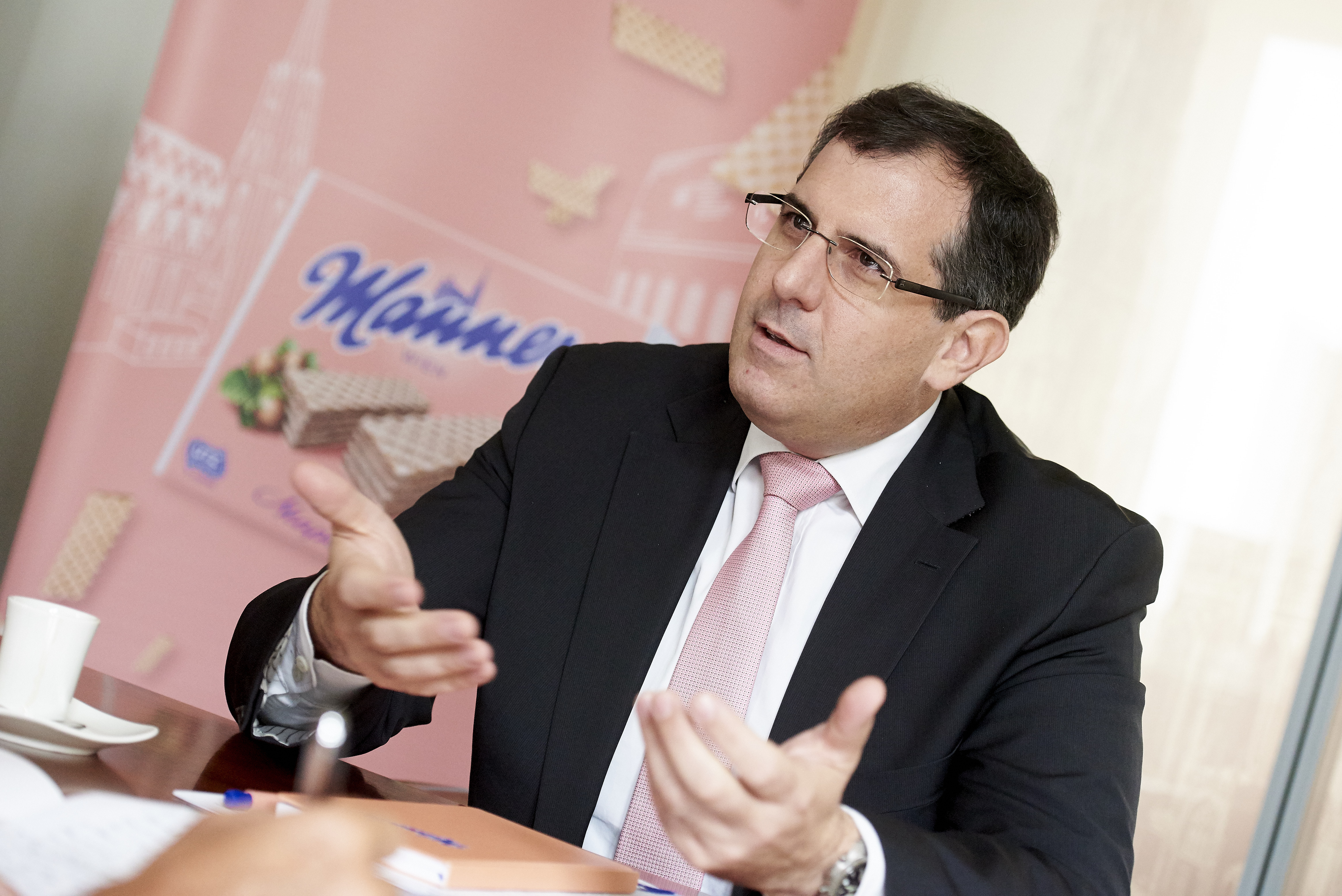 Dr. Scrap, what does the corona crisis mean for men? What were and are the greatest challenges?
Alfred scrap: The corona crisis has also completely changed our everyday work. The food industry is one of the country's critical infrastructure to ensure that people are supplied with food. Manner continues to work to keep the warehouses and shelves full. The protection of our employees is our top priority. We have already made extensive preparations in the past few weeks in order to be able to offer our customers, partners and employees the best possible protection, security and production that is as uninterrupted as possible in the coming weeks.
Of course, we support all measures that contribute to reducing the virus and therefore reduce social contacts to a minimum. Over 150 employees work from home from one day to the next, and meetings are held via digital platforms. The greatest challenge was and is the measure of layer decoupling. In the event of a positive corona case, not having to shut down the entire production is the primary goal here. We have therefore taken security measures to separate people in the shifts as best as possible. But we have also made apartments available for some of our employees who commute from their place of residence outside Austria to Wolkersdorf every day and prefer to stay at work during the crisis. A very central topic is also the close cooperation with our suppliers in order to counteract delivery bottlenecks.
All of our 13 men's shops in Austria were closed for a few weeks, after Easter some were reopened, of course under the strictest security measures. Here, however, we lost an important turnover that we could not cushion through other channels. Due to the special situation, we donated remaining quantities of Easter goods to charitable associations at an early stage this year. Sales via retailers are stable - but we cannot predict any development at the moment. But what we are already seeing is an increase in online orders. This year, sales in the online shop increased by around 38 percent (until April 6, 2020).

How have you mastered the crisis so far? What are you particularly proud of?
Alfred scrap: Despite new challenges every day, we are currently making every effort to continue to produce and deliver our popular confectionery classics in Vienna and Wolkersdorf. With commitment, flexibility and enormous additional effort to ensure the highest level of security, Manner continues to bring little sweet delights into everyday life. We would like to thank the Manner employees who, under these challenging circumstances, give everything to ensure production and master the day-to-day work. In order to make this thank you visible to the outside world, we produced a TV commercial that expresses this: Manner says thank you.

What is your personal outlook for the time after COVID-19?
Alfred scrap: We see the challenges the Manner employees have mastered together during this time and are therefore very confident about the future and the time after COVID-19.
Mag. Peter Buchauer
Managing Director of Felix Austria GmbH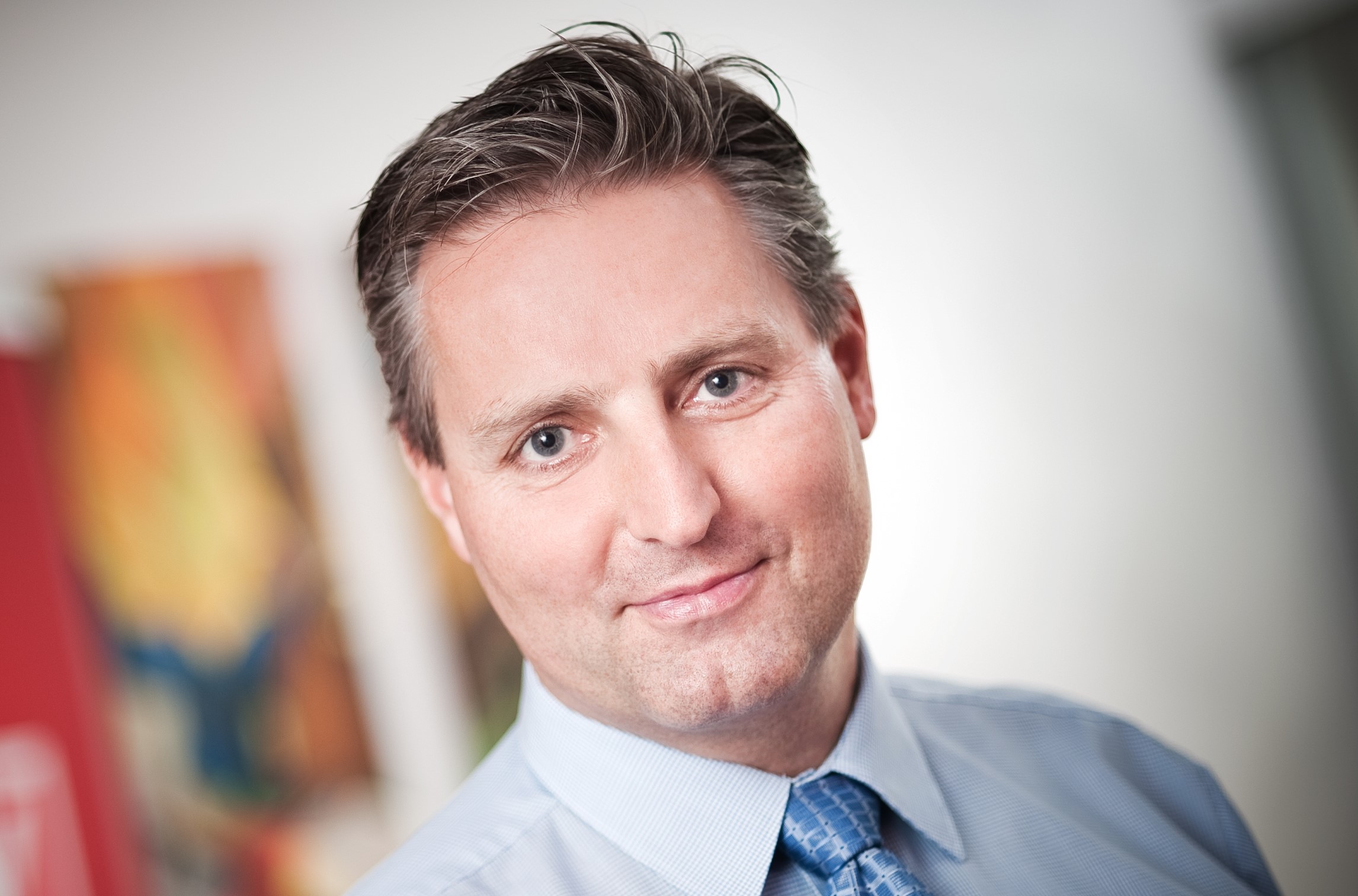 Mr. Buchauer, what does the corona crisis mean for Felix Austria? What were and are the greatest challenges?
Peter Buchauer: Our aim has always been to ensure the supply of goods. Since we are active in two segments with FELIX Sugo and FELIX Ready Meals, which had an immensely high demand in the first days of the corona crisis, this was a great challenge. We changed and increased production immediately. Of course, the already very high hygiene standards have also been expanded (fever measurement at the entrance to the factory premises, breathing masks, etc.).
All of our employees pulled out all the stops and defied all obstacles such as procurement difficulties and border problems - both for the employees who commute to Hungary and for the procurement of raw materials. Thus it was then also possible to supply our trading partners without major interruptions in delivery.
At the moment, the slump in the catering business - which is part of our business - is a big challenge. But thanks to our strong brands and the diversity of our range in combination with the possibilities offered by our federal government, we will make good progress here.

How have you mastered the crisis so far? What are you particularly proud of?
Peter Buchauer: So far we have mastered this extraordinary situation very well. Thanks to the outstanding commitment of all employees, we have succeeded in ensuring the supply of goods to the desired extent. At the same time, we have around 50 employees working from home. That works well too. So we can continue our business almost as usual. The cooperations, both with our trading partners and with our partners in the raw and packaging material sector, work well.This shows that you can work great with good partnerships even in difficult times.

What is your personal outlook for the time after COVID-19?
Peter Buchauer: This crisis has shown how valuable the food industry is for Austria. Also how important it is that we have the decision-making centers here in Austria. It is therefore important to create the framework conditions that ensure that we will continue to do so in the future. This includes the appropriate framework conditions for our agriculture, fair prices for producers and support for trade here would also be ideal. In my opinion, the support from the federal government was very good. I just hope that we will not forget the importance of our food and the security of supply that goes with it after the crisis.
Thomas Schmiedbauer
Managing Director of Wiesbauer Österreichische Wurstspezialitäten GmbH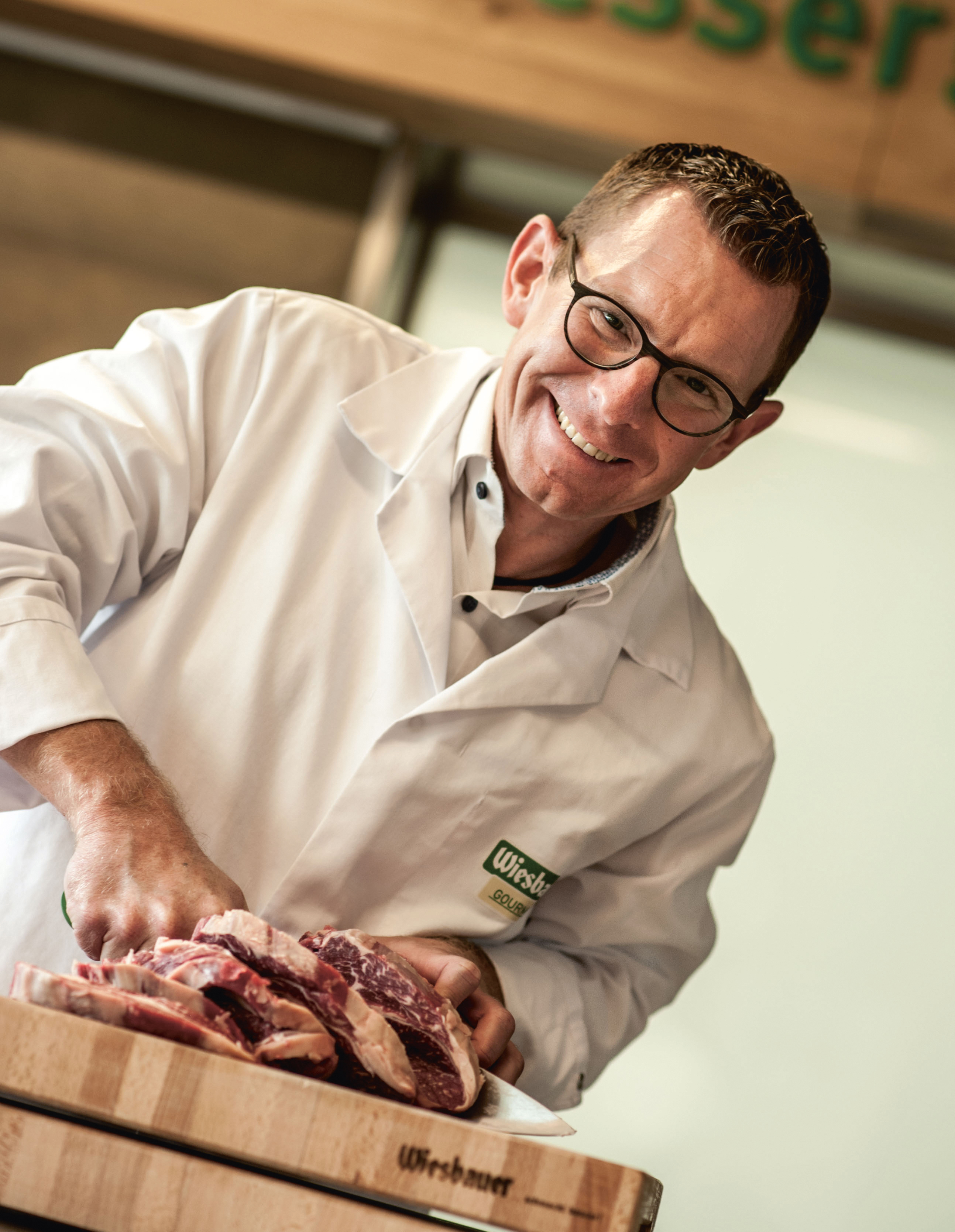 Mr. Schmiedbauer, what does the corona crisis mean for Wiesbauer? What were and are the greatest challenges?
Thomas Schmiedbauer: Due to the corona crisis, we have implemented a large number of structural measures in our production facilities. For example: no external company and no external personnel enter the company, hand disinfection in every entry area of ​​a department, especially before entering the company, one to two meters distance at all workplaces, break times have been drawn apart so that fewer people are in a room and the seats have been adjusted to the one-meter distance. We already had protective masks in use in some departments, for four weeks now in all departments (Wiesbauer needs around 6,000 masks in one week).
Sales were four to five times higher in the first few weeks and have now leveled off at a plus of 15 percent compared to normal sales. Due to the measures and the massive overtime and multi-shift work, the additional sales are also associated with massive additional costs for us. But we are able to guarantee the supply.
Our catering company Wiesbauer Gourmet, on the other hand, has slumped with its entire sales, from 3,000 daily to currently 30 to 50 orders. Almost the entire production is located there and many employees had to go on short-time work - including the entire management. We were able to deploy some employees in production at Wiesbauer Vienna. The far-reaching, drastic consequences - even if the catering industry opens up again - we cannot currently estimate for the catering company. We are currently generating a little more sales at Wiesbauer Gourmet in the online shop and in our pick-up market, but this is not nearly enough to start up operations.

How have you mastered the crisis so far? What are you particularly proud of?
Thomas Schmiedbauer: We were able to deliver the extremely high quantities ordered from one day to the next and also immediately offer alternative products to our customers. The commitment and performance of every single employee cannot be expressed in words. Despite their fears, tiredness and constant work, they were there without any problems and immediately implemented the constantly changing framework conditions in production.

What is your personal outlook for the time after COVID-19?
Thomas Schmiedbauer: In the gastronomy sector, it will take at least until the end of the year before we can come close to the sales of the past. Tourism in Vienna will not exist for months. In our sausage production companies, the hope remains that our partners will show their appreciation for the food again, that they will reward their daily performance more and that the mutual treatment will also correspond to these performances.
We hope that we will actually receive the support promised by the government, especially in our catering company. Due to the positive experience with meetings via Skype, FaceTime, WhatsApp etc. or with home office activities, there will be a certain positive movement, especially in the administrative area.
Mag. Erwin Kotányi
Managing Director of Kotányi GmbH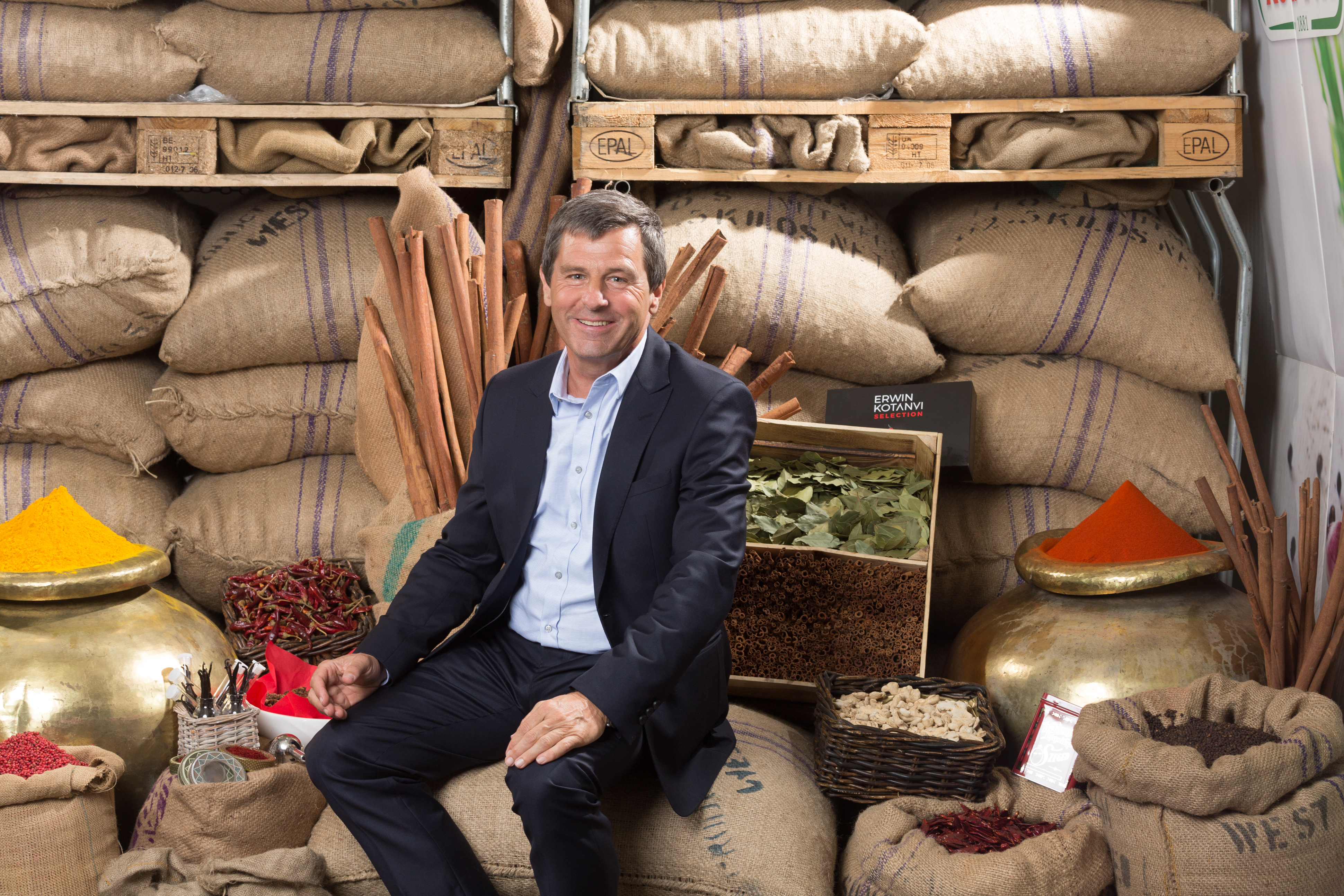 Mr. Kotányi, what does the corona crisis mean for Kotányi? What were and are the greatest challenges?
Erwin Kotanyi: We have prepared ourselves very well for this situation and have set up a well-functioning infrastructure with home offices across Europe for all administrative employees. Of course, all protective measures were taken on site for the employees in production and in the warehouse. It is precisely these employees who deal with completely new rules of conduct throughout their working hours and have to swap their natural behavior at work - such as the usual communication at a distance of two meters and wearing a mask. We especially conveyed our appreciation to them with a personal and financial thank you.
On the market side, we will feel the catastrophic situation in tourism in our catering business for a long time to come. Securing the supply requires a high level of storage and expensive purchases in Europe, since the spices from some countries, such as China or India, are currently affected by a "shutdown" and are sometimes only delivered slowly. However, we are confident that we will keep the situation under control by continuing to act with foresight in the purchasing department.

How have you mastered the crisis so far? What are you particularly proud of?
Erwin Kotanyi: Thanks to our employees, who have achieved extraordinary things during this time and who, for me, show an impressive level of loyalty, we have so far fulfilled our obligations as a system-maintaining company very well. Without exception, they are all ready to live the workplace rules of this time, which we are very proud of.

What is your personal outlook for the time after COVID-19?
Erwin Kotanyi: With the assumption that the labor market will normalize and calm down in the foreseeable future, we hope to be able to continue our business - with the exception of the catering trade, which will be affected for a longer period of time - in the usual successful manner. And maybe in the future cooking at home will become more important in the family.
Mag. Florian Rauch
Managing Director of VFI GmbH - Oils for Life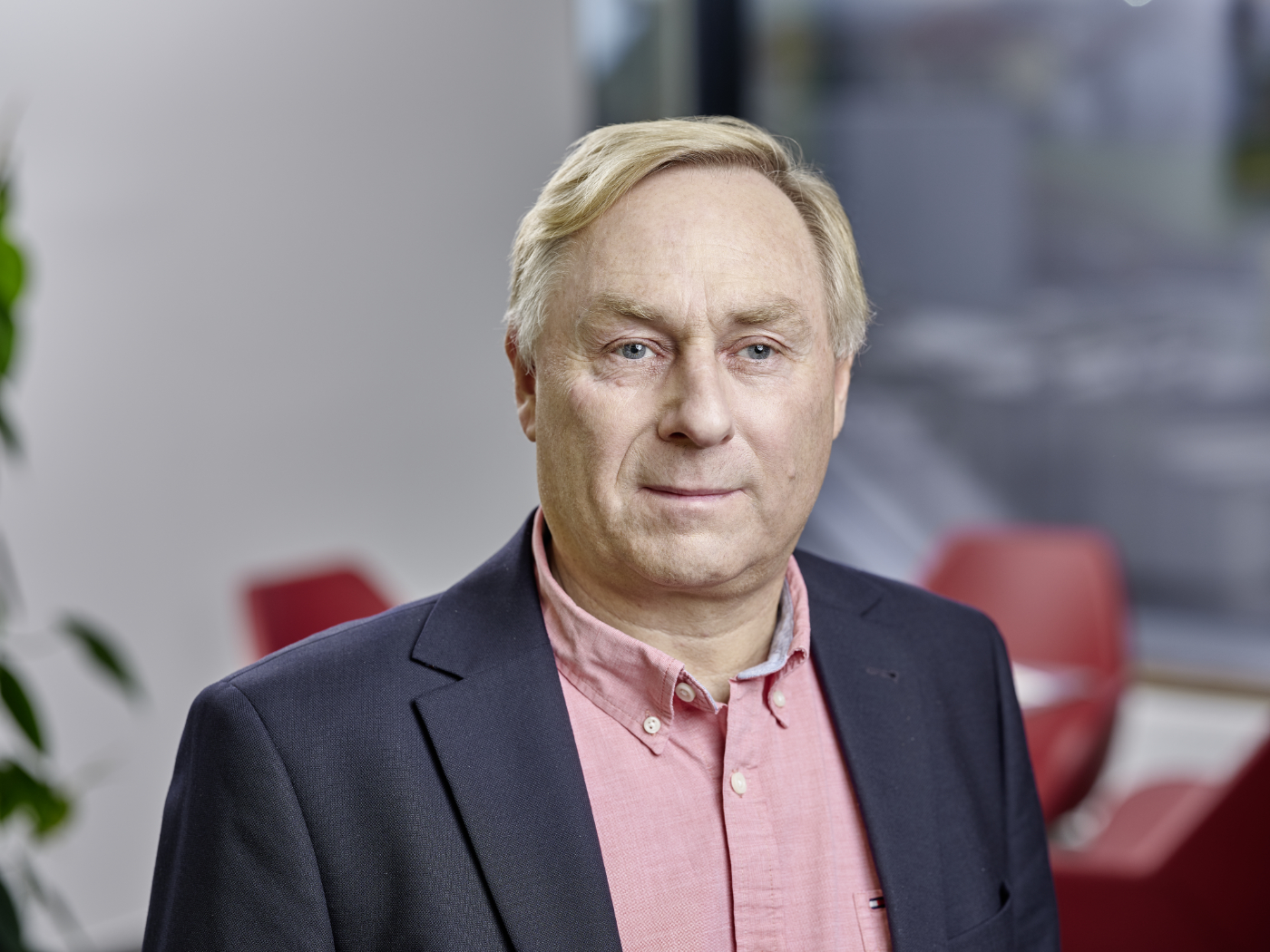 Mr. Rauch, what does the corona crisis mean for VFI? What were and are the greatest challenges?
Florian Smoke: One of the greatest challenges is the shift in demand towards the household and away from the catering trade. Other major challenges are the avoidance of contagion by thinning the shifts, the introduction of time intervals between shifts and the complex labor law issues that arise as a result of this and the short-time working regulations.

How have you mastered the crisis so far? What are you particularly proud of?
Florian Rauch: That we acted quickly and purposefully. The trust between management and employee representatives has been raised to a new level.

What is your personal outlook for the time after COVID-19?
Florian Rauch: It will be a long time before we get back to normal. For our company, the negative impact is minimal. But it will be significant for the entire economy, because it will take a long time before a good and trusting attitude towards life is restored.
Statements from industry representatives (April 2020)
Copyright 2021 Association of the Food Industry

Your attitude to our cookies
Cookies help us to provide our services (see data protection). By clicking on "Accept" you agree to the use of cookies. You can refuse to use it at any time or change your cookie settings.
Cookie settings
Activate and deactivate individual cookies. Functional cookies cannot be deactivated
Google Analytics Cookie name: _gat, _gid, _ga
Provider: Google Ireland Limited, register number: 368047, Gordon House, Barrow Street, Dublin 4, Ireland
Purpose: These cookies are used to generate usage statistics for our website.
Duration: 1 minute (_gat), 1 day (_gid), 2 years (_ga)