What are all the networking questions
A network lives from its nodes and the connections that exist between them.
We want to know - who is behind all the artistic and cultural projects that make the CultureBase network so lively and diverse? Because creativity is man-made. We ask and take a look behind the scenes.
Interview this month: JUPP ERNST
Graphic artist, sculptor and former teacher, member of the CultureBase network since 2012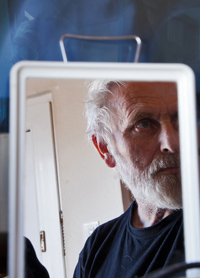 What are your projects about?

Due to age and health reasons, my work has been concentrating on the photographic and digitally processed documentation of mostly temporary anomalies in my geographically limited living space, which is commonly referred to as home or province, where I am out and about almost every day and undertake "day trips". When a lot of things around me always appear different, depending on the time of year or time of day, light and weather conditions, then my relatively small field of movement no longer just seems narrow and frightening to me.
My subject is pictures, picture sequences: my own photos, digital collages and montages, in comparative juxtaposition or one after the other, with their contrasts and similarities, with thoroughly divergent picture contents with almost the same design language or vice versa; Images that enrich themselves in their composition, do not hinder each other, do not form a thematic collection and also do not tell conventional stories. So it's about your own images and series of images, which, depending on the constellation, make unusual relationships between one another noticeable and contexts are important.
Test strips
(reminiscent of Sean Scully)

Agriculture and calligraphy

Rapid tire tracks all around
How long have you been dealing with painting?
My art teacher at high school was a painter. He made a very unobtrusive impression on me. An otherwise art-remote environment also sharpened my senses so that knowledge and perception complement each other when it comes to getting a picture of the world with a variety of scales that could be halfway realistic. I was only able to professionalise myself artistically through an academically emancipatory course.
But painting was and is not my subject, it is much more sensual perception in general and my visual sense in particular. In the course of time I became aware that what I see is essentially what I have learned to see. And now, in 2017, I'll be 69 years old and realize that I'm still hungry, hungry for pictures.
| | |
| --- | --- |
| Photo: 2012/2017, Jupp Ernst | Spring markings on the Aa |
What do you find most exciting about the project or topic?
In addition to the general obligation to keep myself up to date with the media to some extent, I am enthusiastic about my visual occupation because I keep encountering amazing things, noticing incidental things and mostly making people happy, especially when something succeeds in the processing of perceptions, as it were, documentatively what is presentable.
What do you dream of in the field of art and culture?
Not only for art and culture, the power of neoliberal phenomena of the past few years was like a nightmare with unbearable marketing facades that poison almost everything behind them that they sell.
This resulted in or results in a large distance to the cultural scene. This distance was or does not only come from me. And there was no shrill whistle concerts for neo-feudal sponsors and whistles for other noble donors who would do better to pay taxes.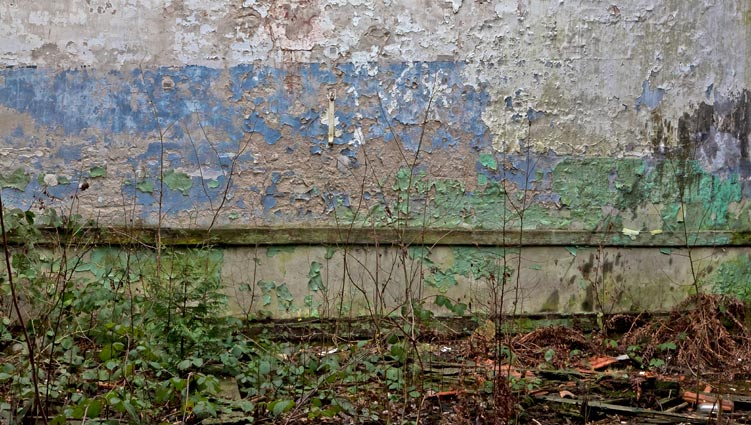 It's so green in Märzen
What was the last cultural event you attended?
Which cultural event have you always wanted to see?
The last time I visited with relatives was the exhibition "Henry Moore, Impulse for Europe" in the LWL Museum for Art and Culture in Münster. Wish events almost seem like final wishes to me. So I don't have any or many.
What does participating in the CultureBase network mean for you?
For me, participating in the network means participating in the broad base of a large, open group of professionally culturally committed people in a democratic society.
Thank you very much for your time!
More from Jupp Ernst in the network
NetzWerk questions Every month we interview a person from the CultureBase network. Are you part of the network and would like to apply for an interview?
Write to us at: [email protected]